|

FIGHTING ON ALL FRONTS

In the past week, we've seen protestors, activists and campaigners fighting on all fronts across the breadth of social justice. We've chosen to spotlight some of these campaigns, whether they are fighting for change at a local, regional or national level and highlighting how protests – no matter how small – can make a meaningful change.

At a local level, the Save Nour Save Brixton campaign announced last week that the beloved community food shop, Nour Cash and Carry, had been saved from eviction following weeks of tireless campaigning. Nour Cash and Carry was handed an eviction notice in January by new owners of Brixton Market, Hondo Enterprises, and told to leave by July, leaving its future uncertain. Nour is loved by the community as is one of the few places where people can get authentic products from overseas at an affordable price.

As the date of the eviction grew closer, campaigners gained momentum and adapted their methods from in-person protesting to digital activism. Protesters even crashed Taylor McWilliams Zoom DJ set holding up "Save Nour" signs. The Save Nour campaign released a statement on Friday, highlighting that this is a story of the fight against gentrification, of preserving cultural and community assets and putting people before profit.

At a regional level in Tulsa, USA, Tik Tok users and K-pop fans united to ensure that the first rally in President Trump's reelection campaign would not be a success. By requesting tickets in the thousands, turnout was inflated, leaving hundreds of empty seats. This type of vigilante activism has seen a rise in recent months, most notably by hijacking racist hashtags that arose during the Black Lives Matter protests.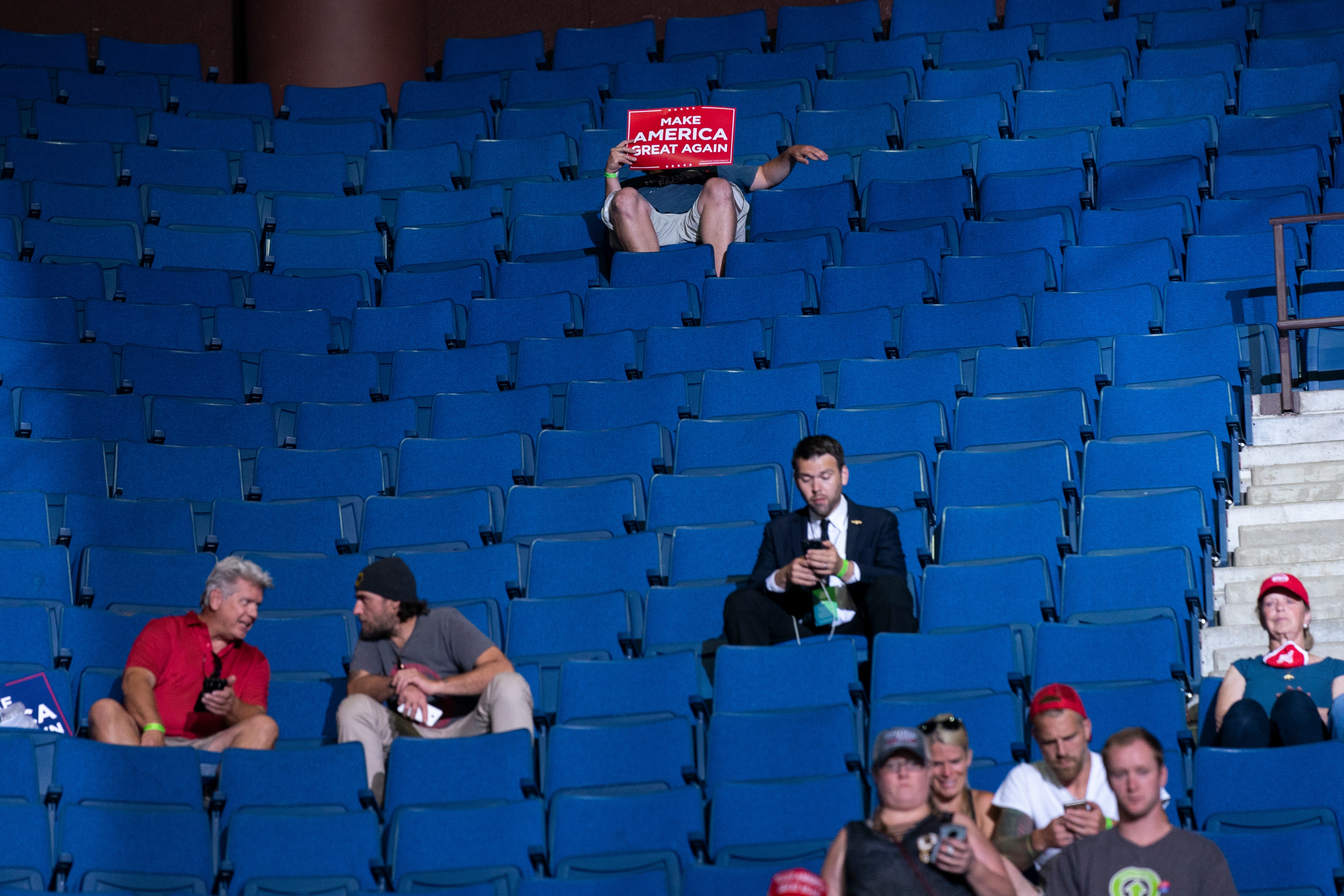 But there are wider implications to the Tulsa rally turnout. The Trump campaign would likely have used the data gleaned from ticket requests for further marketing during the campaign, including shilling for donations – a tool used throughout the 2016 campaign.
By signing up for ticket seats in the thousands, these Tik Tok-ers have effectively made this dataset defunct, losing a sizable chunk of campaign donations for the President.
Finally, today is the deadline the Black Curriculum has given for Gavin Williamson to respond to their call for a review of the British school curriculum. The objective behind their campaign is to defeat racism by incorporating black British history within wider school teaching. Similarly, a new campaign called Black Pound Day encourages people to purchase products from Black-owned businesses on June 27th. Both campaigns aim to continue the wider national discourse around racial inequality and highlight ways that we can uplift and empower the Black community.
|

AID MOVES INTO THE SHADOWS

ast week, the government announced that the Department for International Development (DfID) will be merged with the Foreign and Commonwealth Office (FCO) to become the new "super" department, the Foreign, Commonwealth and Development Office. But are we as a country and society ready for our aid efforts to move into the shadows?

The move has encountered widespread opposition as charities, former heads of DfID and even former Prime Ministers have publicly criticised the merger.
Without any process or consultation, and against the recommendations of both independent aid scrutiny bodies as well as the UK's development and humanitarian sector, the government has decided to put our aid budget in the hands of those with little expertise in global health systems, humanitarian response and disease prevention and eradication.

-— Stephanie Draper, CEO of Bond.
The Aid Transparency Index recently found DfID to be the most transparent of all UK government departments that spends portions of the UK's legally-mandated aid budget. In the same index, the FCO was the third most opaque government department out of the 10 government departments analysed. Our concern, like so many, is that without the required expertise and transparency, the UK will no longer seek to allocate aid based on need, but rather in its own strategic interests.
Giving the foreign secretary oversight of aid would mean less transparency, effectiveness and accountability, and risk money being diverted to address UK foreign policy interests rather than alleviating poverty.

– Mark Sheard, CEO of World Vision UK
Of immediate concern is Yemen, where war, famine, and Covid-19 are ripping through the country in equal measure. In the likely case that the DfID—FCO merger results in an aid hiatus while departmental adjustments are made, the 24 million Yemenis reliant on aid (80% of the population) will suffer and their predicted Covid-19 "worst-case scenario" of 82,000 deaths could get even worse.
At the end of last year, our Strategy Director wrote in detail on the potential impact of the merger.
|

ETHNICITY PAY…MIND THE GAP

As the murder of George Floyd sparked renewed mass struggles for racial equality on both sides of the Atlantic, questions now arise on how to sustain this momentum and achieve lasting, material change. In the UK, a prominent objective of BAME activists is to secure mandatory ethnicity pay gap reporting, as evidenced by a UK Parliament petition reaching over 120,000 signatures. This law, much like gender pay gap reporting, would provide a significant increase in accountability for government and businesses alike, whilst providing the first detailed look at the economic settlement that BAME communities experience in the UK.

Ethnicity pay gap reporting, while a necessary and crucial move, can only be the first step in reducing decades of racial inequality. Recent reports have shown that aside from income, there is a vast wealth divide in the UK, with white British households owning ten times more wealth than black African households. Furthermore, wealth inequalities tend to have a large impact on generational poverty, with black children currently twice as likely to live in poverty compared to those who are white.
|

SPOTLIGHT ON…
OLYMPIC DAY
Tomorrow is Olympic Day (23rd June 2020). For the first time since 1940, the Olympics will not be held in their scheduled year due to the coronavirus epidemic. The Olympics have seen some of the greatest displays of social justice, including the 1968 Black Power salute, and the competing of a refugee team in 2016 and of course, the triumph of Jesse Owens.
THE GREAT ADAPTATION
Last month, we launched the #GreatAdaptation, a series of fireside discussions with social impact leaders, NGOs, institutions, and humanitarian organisations on some of the most pressing issues facing the sector and how we can build resilience for the future.
Next week, we're exploring the impact of Covid-19 on women's healthcare in the UK in our next fireside discussion "What does the pandemic mean for women's healthcare in the UK?" Our panellists include Dr Vanessa Apea, a Consultant in Sexual Health and HIV Medicine at Barts Health NHS Trust, Manjit K. Gill, CEO and founder of Binti International and Dame Lesley Regan is a Clinical Professor at Imperial in the Department of Metabolism, Digestion and Reproduction.
Join us at 4pm on Thursday 2 July 2020. Register your interest here.
WE'RE HIRING!
We're looking for Strategy Lead candidates who have a background in public relations and advocacy, with 3+ years' industry experience. We're on the hunt for someone looking to join a fast-growing, fast-paced agency working in and dedicated to social impact. More information on the role and how to apply here.
Want to connect with the Shape History team?